Just two years ago, who would have thought that dishwashers could become an intrinsic part of Indian city-life?
If you and your partner keep making excuses to avoid washing the dishes or your maid keeps ghosting you, then a dishwasher will make your lives happier and easier.
Quick to wash and easy to dry, these automatic machines can accommodate vessels of various sizes and remove everything from oily stains and masala residue, even better than your house-help.
There are two types of dishwashers: standalone machine and the built-in. Both these machines come in a variety of options with varied price ranges.
We bring you 10 of the best in the market currently.
Check out this link to know more : -
https://in.news.yahoo.com/best-dishwashers-to-make-washing-vessels-easier-102129799.html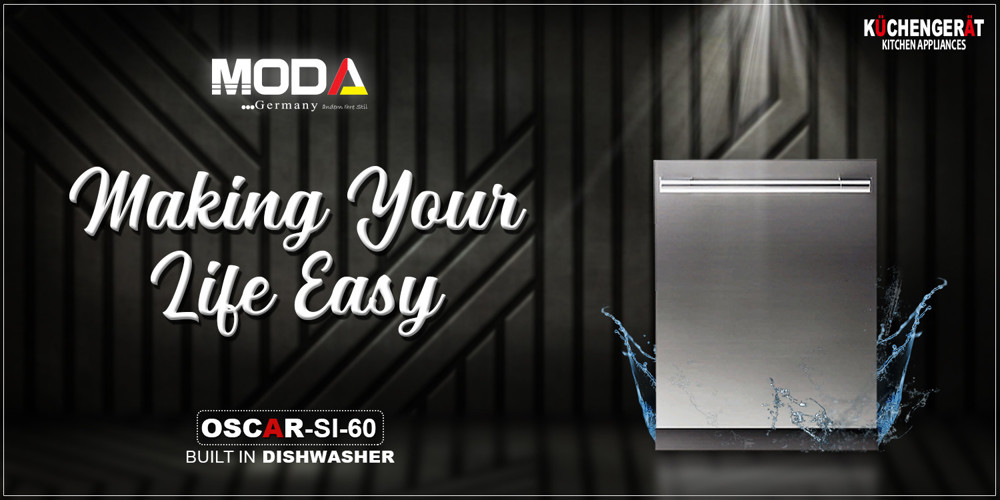 FINN-FI-60 Dishwasher - 
1. Product Features -
Fully Integrated Built-In Dishwasher
Display Panel (Door Edge)
Stainless Steel Finish
11 Functions
14 Place Settings
Digital Display
Easy Controls
Delay Function (allow user to set a time)
Lower rack and adjustable upper rack
Three Stage Filtration System
Low Energy Consumption
Upper and Lower Spray arm with Top spray
Water Softener with Salt Indicator / Screen
Memory Functions
A++ Energy Efficiency
Size : 60 cm
Product Dimensions (WxDxH) : 598 x 550 x 815 mm
2. Dishwasher Control Panel -
Power Button
Program Button
Display Screen
Program Screen - P1, P2, P3, P4, P5, P6, P7
Delay Button
Half Load Button
Warning Indicator
3. 11 Functions -
Programme Functions
Delay Function
Drying
Half Load
On/Off
Power Indicator
Half Load Indicator
Drying Indicator
Salt and Rinse Indicator
Display Screen
Programme Indicator